Collections
Selective crawls
The selective crawls performed may be classified into three types: themed, for events and for risk
1. Themed crawls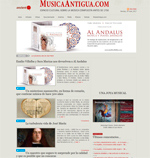 For capturing a selection of resources related to a topic or type of document. The National Library departments that manage special collections also keep the themed collections with resources online that they consider necessary to conserve as part of the legal deposit.
Work is also under way to enable other means of collaboration with institutions specialised in various areas of knowledge.

2. Crawls for events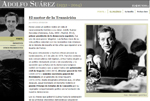 On events of special relevance for Spanish society, which meet the following requirements:
- Of special relevance due to its cultural, scientific, artistic, social and political value for present and future Spanish society.
- Of significance for future research on Spanish history, society and culture.
- With a very high public profile and impact.
Event crawls may also be collaborative. The National Library participates in collaborative crawls organised by the IIPC (International Internet Preservation Consortium) or any of its members, for events of international interest, for example the humanitarian refugee crisis or the attack against Charlie Hebdo.
3. Crawls for risk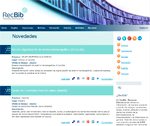 These are emergency crawls are performed in cases where there is a risk of websites disappearing.